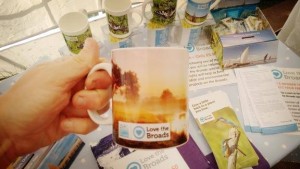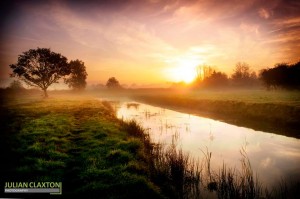 It's a joy when you suddenly come across work that looks familiar – picking up the Love the Broads mug at an art event today, I remember the trouble this shot caused me!
Climbing over barbed wire, i ended up taking a slice out of my leg in the dark and then wading through the marsh to get to the edge of the river.. I was freezing cold, but sat tight and sipped warm coffee waiting for the mist to rise and the sun to burn through.
A lot of effort, but one of my favorite images of Oulton Broad..
The photo mug, alongside the original image.
Photographic prints of this are available, please message me for details.