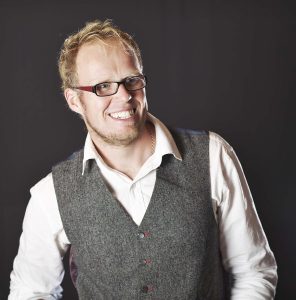 Julian Claxton. Award-winning photographer
Fully accredited offshore photographer and filmmaker.
GWO certified offshore accreditations
Bosiet Certified 'Oil & Gas' accreditation
Donut evacuation certified
Around 14 years ago I made the exciting step of realising my dream of becoming a freelance photographer. Since this pivotal moment, I have held numerous exhibitions, been featured nationally & internationally in print and won numerous awards,  including the 2015 Travel Media Awards for one of my documentary images of children in rural Uganda, the 2016/2017 & 2018 Event Photography Awards for documentary photography  and reaching the final of the 2013 National Geographic competition for one of my images of a child in Sudan, as well as being a selected finalist in the Sony World Photo awards 2016.
From an early age I began to enjoy taking pictures of my daily life, basking in the thrill of sending the film to the printers and eagerly awaiting the pocket sized prints.
My first foray into the world developing and printing strangely began at school when I was asked to produce a descriptive photo for the school newspaper. A front page shot later and I was destined to start the long arduous journey of becoming a photographer.
In between exciting travel adventures and working for fantastic photographers, I graduated from college and at a crossroads in my journey to becoming a pro photographer, I embarked on a career working as a medical photographer. Learning new skills and dabbling in video production as well as progressing design skills, I yearned for the challenge and freedom of becoming a freelance.
I have been fortunate enough to work on some amazing assignments which have included shooting a documentary assignment with an air ambulance,  gaining full access to a British Pro cycling team during an international UCI tour, cycling to Rwanda and creating a photographic documentary of my journey. The experiences continue to grow, meeting wonderful people to photograph and telling the story of their journey. The list of events and striking moments that have played out through my viewfinder continue to flourish and provide me with ever increasing snapshots of life to capture.
One of the highlights of my career thus far has been the photographic projects and workshops I have developed in rural Uganda, teaching photography to the kids from the region, in a project I set up in late 2014, entitled 'Give a child a camera'.
All offshore photography & film should be directed towards www.chpv.co.uk who I work with.